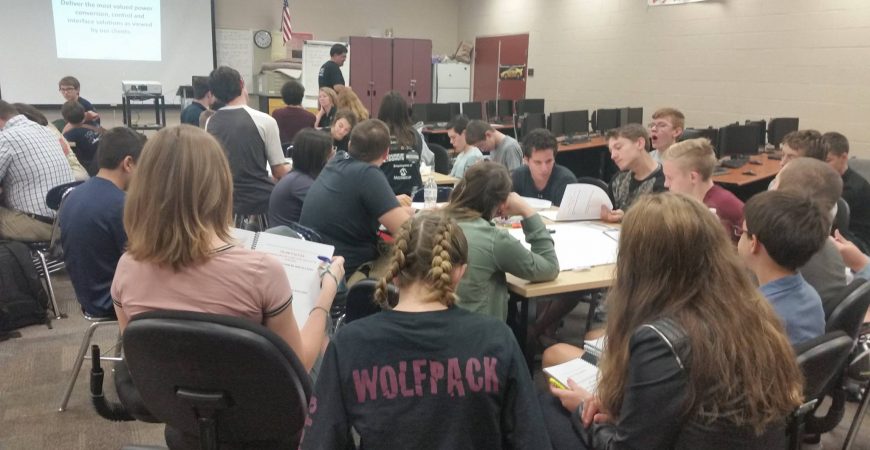 Robotics Reboot:
SUSD Keeps Promise to Students to Put Robotics in the Classroom
SCOTTSDALE, Ariz. (June 20, 2017) Keeping a commitment made to a group of high school students six weeks ago, the Scottsdale Unified School District (SUSD) Governing Board tonight voted to make robotics part of the high school academic curriculum.
During the Governing Board's May 9 meeting, students challenged Board members and Superintendent Dr. Denise Birdwell:  Make robotics part of the for-credit, high school curriculum, instead of an after-school activity. Supt. Birdwell accepted the challenge.
Six weeks, to the day, later, the Board voted 5-0 to establish a pilot robotics course at Arcadia, Chaparral, Coronado Desert Mountain and Saguaro high schools for the 2017-18 school year that begins August 7.  "I can't wait to tell our robotics clubs that all the hard work they've been putting in after school will now have academic status and mean something on their high school transcripts," said Dr. Birdwell.
The newly established Robotics course will provide students with opportunities to apply engineering principles to solve complex, open-ended problems in a real-world context. Based on Arizona and national technology standards, the project-based, STEM-focused curriculum will emphasize innovation, invention, critical thinking, oral and written communication, creativity, personal initiative, teamwork, and accountability. Students will be expected to apply the design process to develop, produce, apply and analyze products related to science, technology, engineering and math.
View the students' challenge and Dr. Birdwell's response here: http://bit.ly/2sxGsqu. The challenge runs from the 45:15 – 47:35 mark.
Tags: